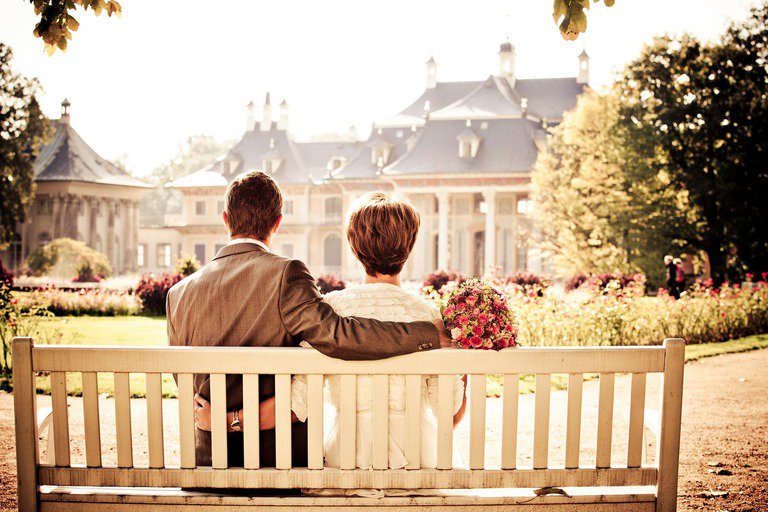 Michigan lawmakers have abolished Michigan's dower laws effective April 7, 2017.
In my real estate pre-licensing class, I learned that Michigan was the only state to still have the Dower Rights law. It meant that a wife had a right to 50 percent of property her husband owned, whether she was named on the title or not. Basically, it meant a husband could buy anything he wanted, but his wife had to sign off if he wanted to sell property.
But recently, the Michigan Legislature addressed lack of clarity in dower rights caused by the United States Supreme Court's recognition of same sex marriage by eliminating it altogether.
Senate Bills 558 and 560, sponsored by State Senator Rick Jones, abolish a surviving wife's dower right. Michigan was the only state that still granted a right to dower exclusively to surviving wives, but not to surviving husbands. Most states have already eliminated the dower rights because the existence of a right available only to one sex has been held to be unconstitutional under equal protection principle. The measures are now Public Acts 489 and 490 of 2016.
Historically, property owned by a married man alone would require the signature of his wife to transfer or mortgage a property. Beginning on April 7, spouses that hold property in their name alone will be free to transfer and mortgage the property without the signature of the other spouse. The only remaining exception is the Michigan Homestead law that requires the signatures of both spouses on a non-purchase money mortgage that will cover their homestead (principal residence).
The law eliminating dower is not entirely retroactive. It does not apply to the dower rights of a surviving spouse whose spouse died before the effective date of the new law. Put simply, dower will still apply if a spouse has died before April 7 of this year.
History of Dower in Michigan:
Michigan's dower law was created in 1846 and it entitled a surviving widow to one-third of her husband's real property during her lifetime. This dower interest (a one-third interest for life for the life of the wife) remains unchanged today.
In contrast, the more modern probate laws of Michigan give a widow better choices: If her husband died without a will, Michigan's estate law gives the surviving spouse the first $148,000.00 of her husband's estate and one-half of the remainder, or she could choose to take her dower right instead; or, if the husband had a will, the widow could take what was bequeathed to her in her husband's will, take one-half of the estate or the share that she would have received had the husband not left a will, or take her dower right.
If you're like me, and my spouse was the only one on the deed to our property, I would get added to the title. The following are links to articles and resources that might be helpful.
Related Links: