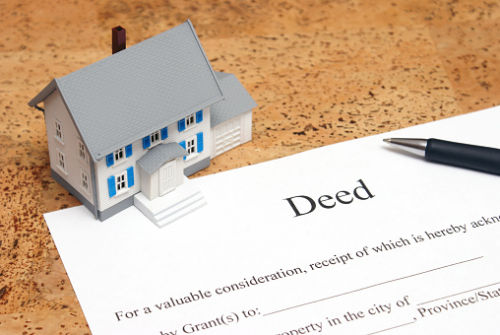 If you haven't heard, the Michigan Dower Right has been abolished and it goes into effect on April 7, 2017. See my previous blog post with more details and links to info.
What does this mean to you? If your spouse is not on the title of your home, you need to get that person added ASAP, otherwise — if you die after April 7 — your spouse has no claim to the property.
Here's what to do: Have your lawyer do a Michigan Quit Claim Deed for you and then record it with your County's Register of Deeds by April 7. Of course, you can do this after April 7, but if you croak before you get it recorded, your property goes into probate, instead of to your spouse.
You don't have to use an attorney to prepare a quit claim deed in Michigan. A Michigan quit claim deed form is very simple to complete on your own – you can do it yourself and save money. However, there is no substitute for good legal advice.
I found the free fillable e-form below. This site also seemed like a good resource.