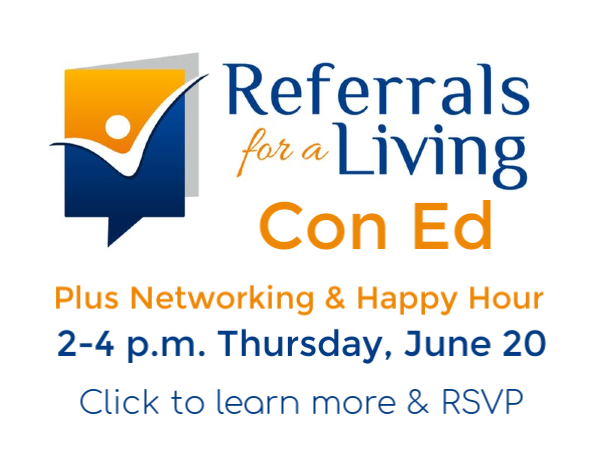 Event this Thursday — June 20
---
About this Event
Calling all business & sales professionals. Join us June 20 to learn how to get more referrals & solidify a referral based business
Referral business comes by way of customer trust loyalty and confidence.
How much is one referral worth to you?
How much money have you left on the table because you haven't followed up after the sale?
Would one or two additional referrals each month change your business?
---
Come learn what Gayle and her husband Steve have been implementing for the past 10 years to solidify a referral based real estate business closing 50+ homes a year. This course will teach three simple everyday habits (most of us already do). It will also help you identify and categorize valued relationships and how to systematically reach them to stay top of mind. If you are attentive, actionable and apply what you learn on a consistent daily basis, you will see results immediately. The true avenue to success: build relationships, love people, celebrate life, be of service to others!
Appetizers & Drink Ticket included – Thanks to our sponsors at Mortgage 1 & First American Title.
---
Agenda:
1:45 p.m. Registration
2 p.m. Presentation
3:45 Appetizers, Drinks
4 p.m. Join us for Networking & Happy Hour at Ucello's Bar