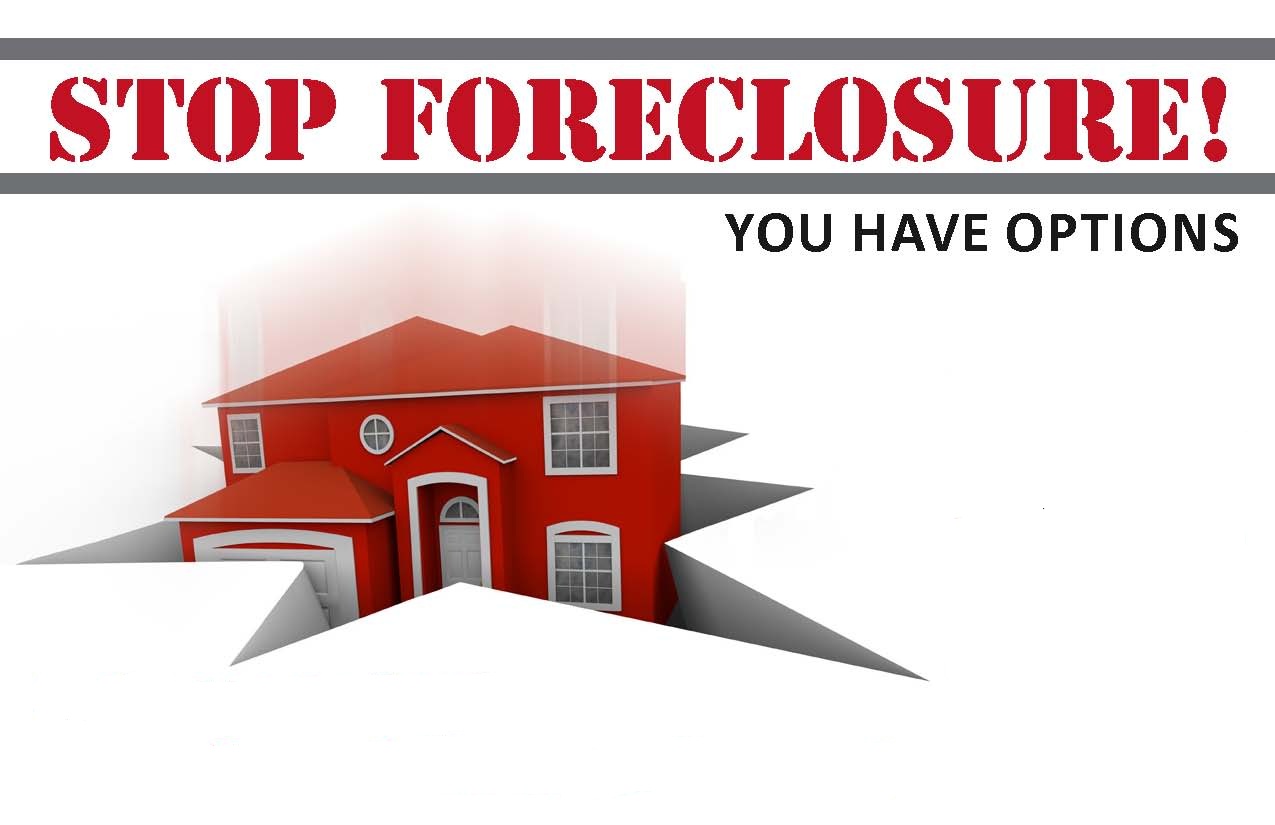 Once a homeowner gets behind on house payment, the effects can easily compound into a snowball, turning into a seemingly unstoppable avalanche in the lives of a family. Dealing with an impending foreclosure feels embarrassing, shameful and paralyzing. It can negatively affect your job, your relationships and even your health. I know it well.
My name is Sylvia Dana and I'm a realtor. In 2006, I was a homeowner who found herself behind in house payments and facing foreclosure.
I was a young teacher and a single mom of a 11-year-old boy. I was paid a fixed salary once per month and I didn't have the money to save my home. I stopped picking up the phone. I didn't open the mail. I thought I had time. I was wrong.
It was only two days before my house was to be auctioned at a sheriff's sale when a realtor came to my door, alerting me to the reality of my situation. He didn't tell me what to do next and he didn't tell me what he wanted from me, or if he could help. But the day I realized I would lose my house in two days' time, is the day I finally took massive action.
The problem is: being out of time makes one that much more desperate. Remember, my experience took place early 2006. It was immediately before the economic downturn and people knew a lot less about foreclosure issues than they might know now. I certainly didn't know anything about foreclosure or how to fix it, so I got online to find some answers and fell into a trap of scam artists — "lawyers" charging hundreds of dollars to simply take a call and give advice.
Like I said, there wasn't a lot of information available at the time, so I wired almost $900 to a company claiming they could help me by letting me talk to a lawyer over the phone. During the phone call, the "lawyer," if he was a lawyer, told me to file Chapter 13 to stop foreclosure. Then he told me I needed to give $179 more to get the correct paperwork faxed to me. I didn't know what else to do. It seemed I had no choice. I did exactly what I payed a stranger over the phone to tell me what to do — I went to the US Bankruptcy Court and filed Chapter 13, effectively stopping the foreclosure on my home.
(To file Chapter 13 in Michigan, as of 2013, you have to have proof you talked to an approved credit counselor before you file.)
Immediately after filing Chapter 13, I felt a huge relief from the stress of facing foreclosure. I could finally breathe. I was smiling again. I bought myself time and peace of mind, for a little while anyway. Once I stood in front of a judge and trustee, I discovered it was going to be a long road ahead. Getting squared away on my house payments and other debt wasn't going to be easy, but the court granted me Chapter 13 bankruptcy because I had proved I could make enough income to catch up.
For some, filing Chapter 7 bankruptcy or making the decision to walk away from a mortgage could be the only option. But for me, filing Chapter 13 was the right thing to do. I wanted to stay in my home and prevent a foreclosure on my credit report. With Chapter 13, there were a few hoops to jump through, but it was worth it. I went into the Chapter 13 with the purpose of catching up on my mortgage payments so that my son and I could stay in our home. But then something happened.
My neighbor Krista, who lived across the street from me, listed her home with a realtor. She put a sign in the front yard and her house sold two days later, and for more money than she was asking. When I learned of her success, I asked Krista for the realtor's contact information. I wondered if her realtor could work some of the same magic for me. Later that day, Lisa — my realtor — came to my home. She told me how much money I might be able to sell my home for and how soon it might sell. She told me she was fairly confident I could get a lot more than what I bought the home for three years prior. The profit from my the sale of my home would help me, not only pay off my home loan, liens and closing costs, but also pay off other debt. So, I decided to list my house with Lisa. I was completely open and honest with my realtor about what I was going through, so she could give me the best guidance.
Once I listed my home, I filed a motion with the bankruptcy court to dismiss the Chapter 13 case. (I've learned since that I could have simply asked for permission from the judge and trustee overseeing my case to sell my home while in Chapter 13, but I didn't know any better. And since Lisa was my realtor, not my lawyer, she couldn't tell me what exactly to do. And after paying $900 to talk to talk to a lawyer for three minutes, I was capped on lawyer funds. So, I winged it on my own.)
As blind luck would have it, I accepted an offer on my house one week after listing it. Lisa held my hand through the process and made it as easy as possible. Still, there was some stress to work through and obstacles to overcome while the contract on my home sale was pending. For example, there was a point the buyer of my home thought about pulling out of the deal, but then had a change of heart and stuck with the terms of the contract. Then, since I dismissed my Chapter 13 case all together, instead of just getting permission to sell my home while in Chapter 13, the credit union holding my car loan came to repossess my car while I was packing! My home sale transaction hadn't closed yet, so I didn't have the money from the sale to get my car. My realtor Lisa helped me by renting me a car for a couple of days, until I got the check from the sale.
After all was said and done, Lisa handed me a check for $15K, which was enough for me to go to the credit union to get my car and pay it off in full for $8K. I had another $7K left to re-start my life.
For me, filing Chapter 13 to stop foreclosure, and then listing my home for sale was the best thing I could have done. Is the same strategy right for you? That's something you're going to have to decide for yourself. The realtor that came to my door two days before my home was to be auctioned helped me take action. But he wasn't my Lisa.
I want to be different. I want to be your Lisa. I want to help those who might be facing foreclosure. I'm not a lawyer, I'm a realtor — and fairly new to the real estate industry. I plan to continue learning more about this issue to be of even better service, but for now I hope sharing a bit from my own experience stopping foreclosure is helpful.
The following are some links to foreclosure and bankruptcy information to help you decide which path might be the right one for you:
Stages of Foreclosure in Michigan
Kent County Foreclosure Financial Coaches
Foreclosure & Eviction for Homeowners in Kent County
Last Minute Strategies to Stop Foreclosure
Avoiding Foreclosure (Tips of Attorney General for the State of Michigan)
How to Fight Foreclosure (in pictures)
Avoid Foreclosure Overview from Fannie Mae
Strategic Default: Reasons to and Reasons Not to Walk Away from a Mortgage
What is Chapter 13 Bankruptcy in Michigan?
Credit Counseling Requirements before Filing Chapter 13 (with list of approved credit counselors)
Credit Counseling FAQS (requirement before filing for any type of bankruptcy)
Before you File Bankruptcy PDF
Eligibility & Advantages of Chapter 13
Can I sell my house while in Chapter 13?
Filing Chapter 13 in West Michigan
Filing Bankruptcy "Pro Se" (without an attorney)
Checklist for Filing Chapter 13 "Pro Se" (without a attorney)