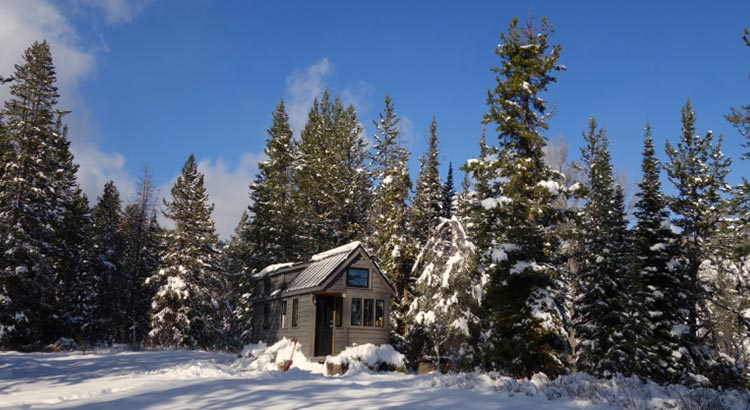 Wyoming may be known for its cold winters, but that doesn't mean it isn't a great place to buy a home. People love it here, and the real estate industry is thriving. And if you're currently shopping for a home in Wyoming, here are five reasons you should buy a home here during winter.
1. Buyer Competition is Low
The housing inventory is higher in May, June, and July, and these months tend to be competitive. We recommend you buy during winter when the market is calmer. This gives you more negotiating power and a better chance to get the home you want at a reasonable price. According to Market Watch, homes typically cost 8.45 percent less during winter, so expect a good deal when negotiating.
2. Sellers Are Motivated
The few sellers that are on the market during winter will take a good offer. They're also usually more willing to go a little below the asking price so make sure you negotiate the asking price.
3. Better Interest Rates From Lenders
Since there are fewer buyers during winter, lenders offer more competitive interest rates. This saves you money in the long run and makes buying a home more affordable.
4. More Time to Look for Your Home
Your home search wouldn't be as overwhelming as it would be in the peak periods as there are fewer properties to consider and more willing sellers to show you around. Also, viewing sessions that might take just 15 minutes during peak months but would probably take longer in the winter season and you'd have lots of time to make up your mind on the home you want.
5. You Get To Identify Home Faults Easily
When you buy a home during winter, you get to see how well it holds up in the snow and how effective the heating system is. You can also see if there are any leaks or drafts before you buy.
Plan to Buy a Home in Wyoming During Winter?
If you plan to buy a home in Wyoming during the winter, we would love to help you save thousands of dollars on your next home. At Sylvia Dana – Realtor, we'll help you find the perfect home for your needs and budget. Reach out to us at (616) 929-0799.